« Born in South Africa » est un documentaire photographique qui s'intéresse à la nouvelle génération de sud-africains nés durant la période post-apartheid.
30 ans après une période de ségrégation, quel est le rapport des jeunes noirs sud africains avec l'éducation ? Quelles sont leurs difficultés face au monde du travail ? Quels sont leurs rêves ? Ce sont ces questions auxquelles j'ai tenté de répondre en confrontant le portrait de sud africains à des paysages pris à travers le pays afin que ces bâtiments, ces rues, ces arbres, ces collines photographiés soient présentés comme le vestige d'un passé d'oppression qui restera malheureusement omniprésent.
« Born in South Africa » is a photographic documentary that focuses on the new generation of South Africans born during the post-apartheid period.

30 years after a period of segregation, what is the relationship of black South African youth with education? What are their difficulties with the world of work? What are their dreams? These are the questions which I have tried to answer by associate the portrait of South African to landscapes taken across the country so that these buildings, these streets, these trees, these hills that I photographed are presented as a relic of a past of an oppression which will unfortunately remain omnipresent.
Thanks to Boitshwarelo and Tiffany for your help.
In the Bantu education system of 1953, teaching was given in local languages like Zulu to avoid any integration and formation of a black elite capable of rebellion. Now, the teaching languages are mainly English and Afrikaans (languages of European origin) that are part of the 11 national languages of South Africa.

--------------------------------------------------------------------------------
Kearabetswe, Student at Loreto Convent School, Grade 10 (2nd). Her mother languages are Tswana and Northern Sotho.

She says : « At school I learn English and Afrikaans. It's beautiful because we have different cultures but we learn to interact with other people. It's really good ! »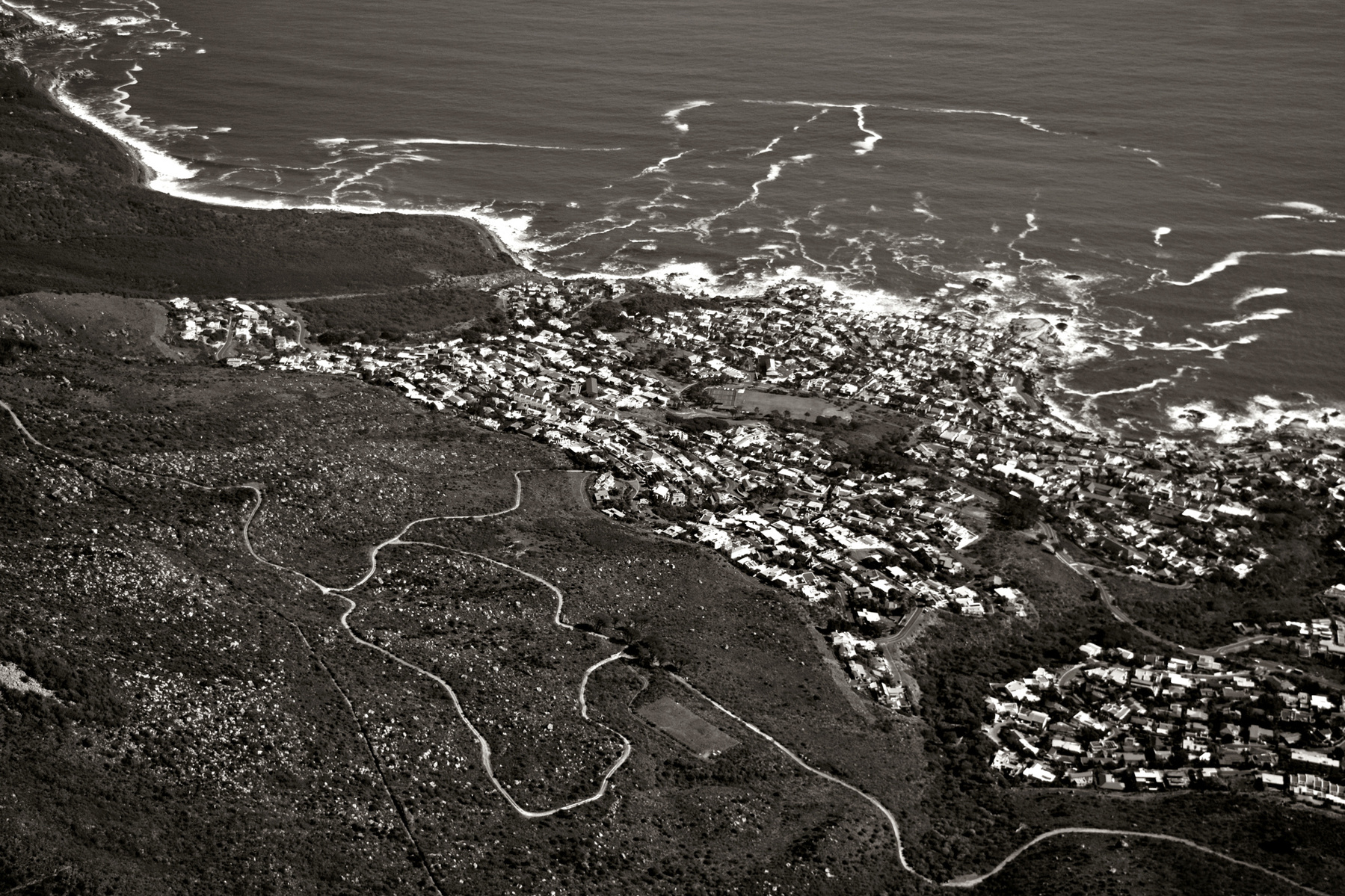 In South Africa, free education is included in the Freedom Charter of the ruling ANC. However, university enrollment can be up to 60,000 Rands (€ 3,800) per year, while half the population lives below the poverty line. In September 2016, the country faced student protests against the increase in tuition fees expected in 2017.
--------------------------------------------------------------------------------

Amaarah, law student at UNISA (University of South Africa, Pretoria).
She says : « I think we are not supported enough by the government. We are just left to our own. As a student, I would like universities to provide us with supplies but also jobs on campus so that we can make some money. »
26.6% of the South African working population was unemployed in 2016. The most affected category is youth aged 15-24 years with 54.2% of the unemployed labour force. Moreover, of the entire South African population, blacks have the highest unemployment rate; Whites have the lowest unemployment rates. (StatsSA)
--------------------------------------------------------------------------------


Dee, student in management economic at UNISA (University of South Africa, Pretoria).
He says : « Blacks and whites are not equal in the world of work. The whites have an address book, they know who runs big companies and who can offer them work while the blacks don't have that. We don't have the same opportunities. »
Charlotte, student in psychology at UNISA (University of South Africa, Pretoria).
She says : « Every student has his / her vision of things with regard to education. Only the smartest can realize how lucky we are to be able to learn to practice the profession of our dreams. I think the government is helping us to have opportunities, but not everyone sees it as well. »
Solly, 23 years old (left). He lives at Pretoria with his brother. His parents died when he was younger. With his friend, he cleans the shoes of passersby and sells various products to make money.
He says : « School is boring. I went to college and after that I decided it was time to make money. Why should I go to university and blame government because of tuition fees? It's a waste of time. And I hate school, it sucks! Now, I enjoy my life. I would like to go to the USA to become a singer !»
Siyabonga, 28 years old. He earns his living by transforming the sand of South African beaches into sculpture. He would like to open a school to pass on his art to unemployed young people so they overcome poverty by earning money honestly.
Matthew, 53 years old, correctional officer in a prison.
He says : « I was born a long time ago ... Unfortunately I lived apartheid. At that time, we were not allowed to walk on these streets. We had limited access around the city. If you wanted to come to work in the city, you had to have permission from the government. The more time has passed, the more access we have had... Nelson Mandela and the ANC political party have changed a lot of things in South Africa, which my children and my grandchildren are enjoying right now like access to education. Now we get more opportunities. Before, a black person wasn't allowed to manage a big company, now it's possible.»
END OF STORY