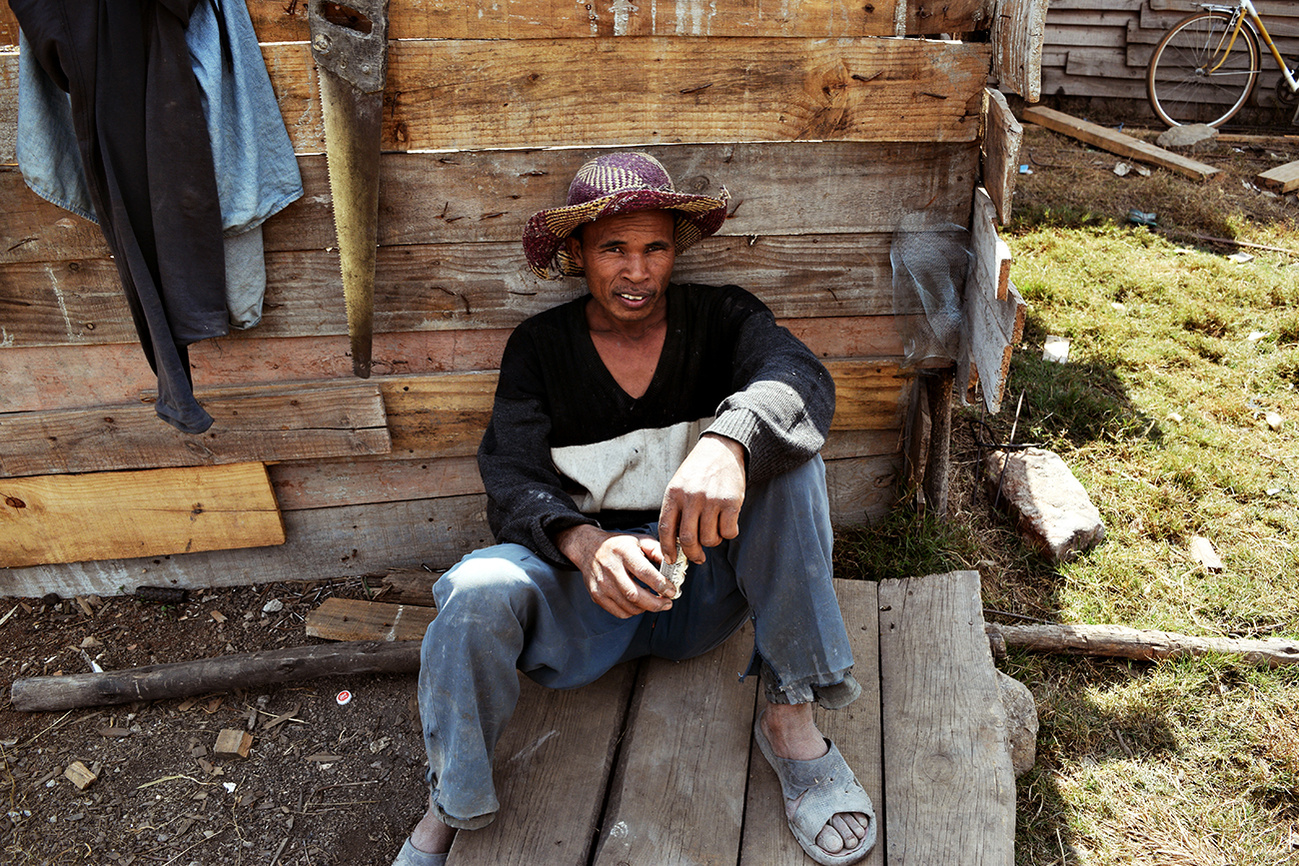 Madagascar, 2016
" Malagasys " est un reportage photographique fait à Madagascar cet été au cours d'un voyage à visée humanitaire dans le cadre des mes études. Ma volonté était de sortir des sentiers battus en créant une histoire à partir de chaque visage rencontré. Mon carnet de voyage s'est donc transformé en un récit mettant en avant l'authenticité du " Malagasy ". J'ai capturé préférentiellement les visages d'enfants car je pense qu'à cette période de la vie, il n'y a aucun filtre entre le paraitre et l'être et c'est cette fidélité que j'ai voulu montré dans des instants volés de quelques secondes, juste le temps pour moi de créer un lien en captant leur regard.
J'aurai pu, dans mon reportage, mettre en avant le fait que Madagascar fait partie des pays les plus reculés du monde mais, sans pour autant omettre cette réalité, j'ai préféré montrer un Madagascar grand. On peut dire que mon reportage s'inscrit dans ce mouvement assez récent qui vise à mettre en avant l'Afrique et ses richesses, pour redonner, en quelque sorte, une nouvelle peau au continent afin de s'éloigner des préjugés dont elle peine à se défaire. Malgré le fait que, durant tout mon séjour à Madagascar, j'avais la misère face à moi, ce n'est pas un sentiment de compassion que j'éprouvais mais plutôt d'admiration. C'est l'image d'un peuple fier que j'ai voulu illustré dans mes photos.
En remplaçant les mots par des images, j'ai essayé de recréer un univers poétique à travers des paysages aux teintes rosées et bleutées et éclairé d'une lumière naturelle omniprésente utilisée pour moi comme un voile qui adoucirait la réalité.
Par ces divers visages capturés, j'ai mis en avant les vents migratoires venant d'Afrique, d'Asie et d'Indonésie dont a été soumis Madagascar et qui lui donnent aujourd'hui toute sa particularité.
Ainsi par ce reportage, j'ai choisis de raconter plutôt que d'informer afin d'inciter chaque lecteur à une véritable rencontre avec l'autre.
"Malagasys" is a photographic reportage made in Madagascar this summer during a trip to humanitarian referred as part of my studies. My will was to get off the beaten path by creating a story from every face encountered. My travel book has therefore turned into a story highlighting the authenticity of "Malagasy". I have preferentially captured the faces of children because I think that at this period of life there is no filter between the paraitre and the being and it is this fidelity that I wanted to show in Moments stolen from a few seconds, just the time for me to create a link by capturing their gaze.
I could, in my report, highlighting the fact that Madagascar is one of the most remote countries in the world but without omit this reality, I decided to show a great Madagascar. We can say that my story is part of this relatively new movement that aims to highlight Africa and its wealth to give back in some way, a new skin to the continent to get away from the prejudices it's struggling to come undone. Despite the fact that during my whole stay in Madagascar, I had misery in front of me, it was not a feeling of compassion that I felt but rather of admiration. It is the image of a proud people that I wanted show in my photos.
By replacing the words with images, I tried to recreate a poetic world through landscapes in shades pink and blue and lit a ubiquitous natural light used to me like a veil which soften reality.
Through these various captured faces, I highlighted the migratory winds coming from Africa, Asia and Indonesia from which Madagascar has been subjected and which now give it its peculiarity.
Thus by this reportage, I chose to narrate than to inform in order to incite each reader to a real encounter with the other.